Favor Proposition to Remove to Hawaii



Move on Part of Sugar Plantation Owners to Get
White Laborers May Result in Several Hundred
Families Removing From Here.

HONOLULU, Nov. 29, 8:25 a.m.— Russians who
arrived here last week on the steamer Mongolia,
representing a colony near Los Angeles, have had
numerous conferences with Gov. Carter and Land
Commissioner J.H. Castle, representing the sugar
planters, regarding a plan to bring a colony here.

There are about two hundred families and six hundred
persons want to be cane field laborers if given their
own homesteads. The scheme is part of a vigorous
movement here to secure white laborers, eligible to
citizenship, instead of Asiatics. The Makeem
plantation on Kauai island will contract all the sugar
cane the Russians raise. Commissioner Castle has
offered to pay the fares of the entire colony here.

The Russian representatives visited Kauai and expressed
satisfaction with all the conditions except the method of
acquiring lands. The law names a definite price and
requires three years' residence before title to lands
can be given. The Russian representatives leave today
on the Manchuria for Los Angeles to report to their
countrymen there.

It is anticipated here that the entire Russian colony near
Los Angeles will move to Hawaii. The Russians say
there are 25,000 of their countrymen at home who
want to settle in Hawaii. The planters are said to be
anxious to have them come.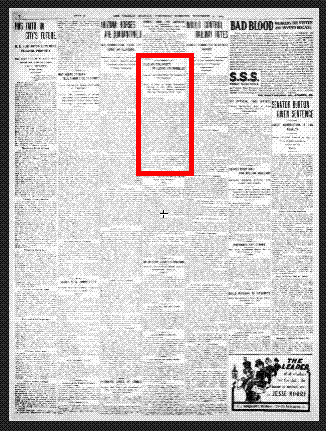 More about Hawaii from Los Angeles Times:
More Russians were imported to Hawaii in 1909, three years after Jumpers and Molokans abandoned the idea. More about this is in-progress.