Cornell University Press

Available June 2005
376 pages
5 maps
18 halftones (photos)

Cloth cover

ISBN 0-8014-4242-7
$49.95 retail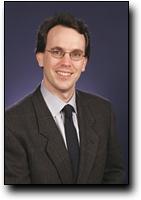 Nicholas B. Breyfogle


is Associate Professor of History
at The Ohio State University. He
did his Ph.D. while at the
University of Pennsylvania.
He is Canadian-born and never
met Molokans or Doukhobors
until after his thesis. His research
interests include Russian
colonialism, inter-ethnic contact,
peasant studies, religious belief
and policy, environmental
history, and the history and
culture of Armenia, Azerbaijan,
and Georgia. See 2 more photos
at the Doukhobor Centenary
in Canada Conference, 1999.

Heretics and Colonizers:
Forging Russia's Empire in the South Caucasus

by Nicholas Brenton Breyfogle, Ph.D. (history)



Winner of the Outstanding Publication Award 2006, Ohio Academy of History



This new book is based on his 1998 Ph.D. thesis:

Heretics and Colonizers: Religious dissent and Russian colonization of Transcausasia, 1830-1890 (Azerbaijan, Armenia, Georgia)

, 387 pages. Abstract and Introduction. Download the original 1998 Ph.D. thesis in .PDF format. It's very large = 18,423 KB. You need Acrobat Reader.

In Old Russia, "sect" refers to Russians who rejected their Orthodox faith, also called "heretics" and "dissenters". By law all Russians must obey the Orthodox Church, which meant that sectarians were criminals.

Though he never met a sectarian (Molokan, Doukhobor, Sabbatarian), Breyfogle spent 2 years in the 1990s in Russian archives investigating why and how about a fourth of them were moved into the Caucasus. He reports that in early 1800s they were feared as the "most infectious heresy" and "quarantined" in the Caucasus, but at the end of that century were praised as "ideal colonists" — patriots and model citizens for the 1900s.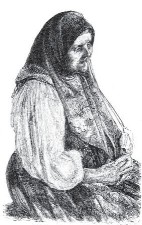 "In

Heretics and Colonizers

, Dr. Breyfogle explores the dynamic intersection of Russian borderland colonization and popular religious culture. He reconstructs the story of the religious sectarians (Dukhobors,

Molokane

, and Subbotniks) who settled, either voluntarily or by force, in the newly conquered lands of Transcaucasia in the nineteenth century. By ordering this migration in 1830, Nicholas I attempted at once to cleanse Russian Orthodoxy of heresies and to populate the newly annexed lands with ethnic Slavs who would shoulder the burden of imperial construction.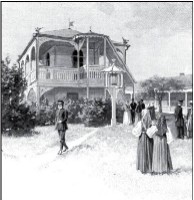 "Breyfogle focuses throughout on the lives of the peasant settlers, their interactions with the peoples and environment of the South Caucasus, and their evolving relations with Russian state power. Breyfogle draws on a wide variety of archival sources, including a large collection of previously unexamined letters, memoirs, and other documents produced by the sectarians that allow him unprecedented insight into the experiences of colonization and religious life. Although the settlers suffered greatly in their early years in hostile surroundings, they in time proved to be not only model Russian colonists but also among the most prosperous of the Empire's peasants. Banished to the empire's periphery, the sectarians ironically came to play indispensable roles in the tsarist imperial agenda.

"The book culminates with the dramatic events of the Dukhobor pacifist rebellion, a movement that shocked the tsarist government and received international attention. In the early twentieth century, as the Russian state sought to replace the sectarians with Orthodox settlers, thousands of

Molokans

and Dukhobors immigrated to North America, where their descendants remain to this day."

30 surnames appear in his thesis, some with extensive reports explaining how they changed our history.

See Table of Contents of new book.

In the late 1990s Breyfogle spent at least 2 years researching Russian history archives, including Canada, St. Petersburg, Moscow, and the Caucasus. Then he returned in the early 2000s. His expenses were covered by at least 4 grants — a 1997 "short-term grant" from the Kennan Institute, a $24,000 fellowship grant from the National Endowment for the Humanities for university teachers awarded September 1999 (also in the NEH 2000 Annual Report), $3,075 IREX Travel Grant for research in Georgia and Azerbaijan, and a short-term grant from the NEH awarded April 2000.

Addressing diaspora Dukhizhizniki

2000 Aug 12 — Los Angeles, California — Cemetery chapel (chasovnya : часовня), 7201 E Slauson Ave, City of Commerce. "Molokan History in Russia", a lecture by Dr. Breyfogle. Listed in Recognitions: Presentations. The meeting was organized by skazatel Jack Valov who first approached the UMCA for room use, but was denied, outsiders are forbidden to speak there and the UMCA ordered no more theses were allowed. All presvitery were invited, but half appeared. Most questions were about the origins of Pryguny and anything about M.G. Rudomyotkin. The thesis inspired George Mohoff to write The True Molokan.
2005 July 23, Saturday, Noon — Los Angeles, California — Cemetery chapel (chasovnya : часовня), 7201 E Slauson Ave, City of Commerce. Dr. Breyfogle presented his new book and addressed questions. Jack Valov invited all Dukhizhiniki and The Heritage Club. Cemetery director Al Thomas purchased 2 cases of books to sell at cost.

2015 March 7, Saturday, 5 pm — Kerman, California — Sixth Annual BBQ Chicken Appreciation Dinner, Kerman Senior Center, 850 South 8th Street, hosted by Grace for Hurting Hearts. Keynote speaker Dr. Breyfogle summarized his research and answered questions.
Book promotion and purchasing
Google Books. Preview the book, search for key words, table of contents, links to ordering, reviews, references to book, 54 related books, map and list of 27 places mentioned in book, ...

Cornell University Press

20% discount

.

$34.95

(with shipping) Download order form (540k PDF, need Adobe reader)

Barnes & Noble —

$50

(shipping included)
Amazon.com —

$40

(shipping included)

$34

Used

Cornell University Press, Fall 2004 catalog, page 22. (2,897 KB, .PDF file. Read with Acrobat Reader.)
Cornell University Press. Online bookstore. (You pay extra for shipping.)

You can also order and/or buy it at your local bookstore.

---
Q & A

(January 2005 answers to questions sent in August 2004):

S novym godom! My apologies for the slow reply to all of your questions.



When is your book coming out? Can you get discounted copies? Will it get published in paperback?


The book should be out in the next couple of months.

[June]

Thanks to you and others who have purchased copies already. I'm sorry for the very high price

[$50]

— obviously not my choice at all. The publisher will wait to see how many hard-copies are sold before deciding on whether to publish a paperback. Thank you very much for spreading the news about the book. I'm of course delighted that Molokans, Dukhizhizniki and Dukhobors will read it and I look forward to hearing the community's thoughts and responses. E-mail Dr. Breyfogle.



How much is different from the thesis? Did you add sections about the Crimean War, Russo-Turkish War, and Church building?


The book includes some revised chapters from the dissertation as well as four completely new chapters which deal with things like economic life in Transcaucasia, the Dukhobors' pacifist movement, and Molokan and Dukhobor emigration. It also includes all sort of new information based on my archival research in Tbilisi that was not in the dissertation. Information from my article on the Crimean and Russo-Turkish Wars is included (although not all since it is already published in

Kritika

[on list below]

) but the information from the Church-Building article is not. It will be published next year as a separate article in an edited volume of essays on Russian religious history (more on this later). The book also includes 5 maps (one of the South Caucasus, and one each of Molokan and Dukhobor villages in Tilfis, Erivan, Elisavetpol and Baku provinces). I was sorry not to be able to use the maps you have, but for a variety of reasons the maps I have here were the only option. There are also 19 images in the book. 6 of which are of Molokans. There are so many excellent Dukhobor photos easily available in the British Columbia Archives that we went with many of those.

In comparison, Molokan photos are rarer?
There are so many excellent Dukhobor photos easily available in the British Columbia Archives that we went with many of those. Molokan photos are not so much rarer — although there are fewer Molokan photos from pre-1900 than Dukhobors, at least that I've been able to see — but less accessible. As you know, Koozma Tarasoff donated thousands of Dukhobor photos to the BC archives for preservation. Since they are now in a public place, they are easily accessible for researchers like me. I gather that there are photographs of Molokans and Molokan villages in Russia pre-emigration but they are hard to find since they are held by individual families and the Heritage Center

[at the LA-UMCA]

.



Will you be coming to LA? Several presbyters would like to arrange a larger meeting with you.


I have no plans at the moment to come to LA, but I'd certainly be happy to meet with the Dukhizhiznik Molokan community there again. I was very impressed and energized by my first visit (can it already be 4 years ago??).

Updated June 7, July 12 — Dr. Breyfogle has accepted an invitation to speak on Saturday July 23 at noon at the new LA Cemetery chasovnya (chapel), 7201 E Slauson Ave (east of Garfield Ave), City of Commerce. He will talk about about how Molokans got religious freedom 200 years ago and why a fourth of all Molokans (with other sects) moved to the Caucasus, the subject of his PhD thesis and book (above); and his recent research about Molokan Church Building (below). Keep looking for an outline of his talk and a pictorial report about his lecture afterward.] Updated July 11



Correspondence continued June 17




(My copy of

Heretics and Colonizers

arrived a few days ago, I pointed out an error

—

the old website address was published.)




Your Table of Contents seems brief, but great bibliography and index. Where's the detail map of Kars oblast?


... The table of contents is standard in format for this type of book. The bibliography is something I compiled, but shorter than I'd like. The Press only gave me a certain number of pages, so it is by no means complete and only represents about half of the books and articles I read during my research. The index was done by a professional indexer, so I had no part in it. Of course, the index is designed for a more general audience and obviously won't do all the things that you as a Molokan might want it to do. I'm unhappy not to have the Kars map, but again this was a decision of the publisher. Maps are expensive to publish and had they included a sixth map the book would have been even more expensive to buy. So, they decided in the interest of keeping the price below $50 (already very expensive, as you well know) to give me only 5 maps. No possibility of an error correction slip at this point. If the book is reprinted in paperback then I can make the change then. I'm really glad they included Jon's

[Kalmakoff]

comments. Again, this was something that the press did that I had no control over. Of course, your mention in the acknowledgements was my choice and I was glad to be able to thank you publicly for all your help over the years with the project. Looking forward to seeing you in LA, Nick



More about

Heretics and Colonizers

later.....



---
Most of Breyfogle's works are listed here by date:
1995 — "Building Doukhoboriya: Religious Culture, Social Identity and Russian Colonization in Transcaucasia, 1845-1895." Canadian Ethnic Studies XXVII: 3 (1995): 24-51. A historical study which examines the reasons why the Russian government sent the Doukhobors to Transcaucasia in the nineteenth century.
1998 — Heretics and Colonizers, Abstract and Introduction from 1998 Ph.D. thesis.
1998 —Heretics and Colonizers: Religious dissent and Russian colonization of Transcausasia, 1830-1890s. Download the original 1998 Ph.D. thesis in .PDF format. It's very large = 18,423 KB. You need Acrobat Reader to open it. If your last name is on the list below. Breyfogle may have reported about your relative.
1998 — Heretics and Colonizers: Thesis Comments and Corrections. 14 pages of my notes to Breyfogle. (.RTF = rich text format)
2000 — Notes on Breyfogle's Ph.D. thesis about Molokans, by Morris M. Pivovaroff, January 7, 2000

1999 Oct — "Re-thinking the origins of the Doukhobor arms burning, 1886-1895". Presented at The Doukhobor Centenary in Canada, University of Ottawa, Canada , 22-24 October 1999.
1999 — "Religious Dissent and Russian Empire-Building in Transcaucasia, 1830-1900", a 2000 NEH fellowship grant announced November, 1999.
1999 — "The Ecology of Colonization: Russian Settlers and the Transcaucasian Environment in the Nineteenth Century",

2000 Mar 16 — "Colonial Contact as Creation: Relations between Russian Settlers and the Peoples of Transcaucasia, 1830-1900" Thursday, March 16, 2000, 7-9 pm.. Also announced in the CREES newsletter (Centre for Russian and East European Studies, University of Toronto).
2000 Aug. 12 — "Molokan History in Russia", a lecture presented at the [Dukhizhiznik] Molokan Cemetery Association, Los Angeles, Aug. 12, 2000. Listed in Recognitions: Presentations.
2000 Sep 10 — "Swords into Plowshares: Opposition to Military Service among Religious Sectarians, 1770s to 1874", an unpublished paper presented at the Davis Center of Russian Studies, Harvard University, Cambridge, Mass., Sept. 10, 2000. Listed in Recognitions: Presentations.

2000 Oct 20 — "Empire and Ecology: Russian Colonists and the South Caucasian Environment in the 19th Century", an unpublished paper presented at the Midwest Russian History Workshop, University of Chicago, Oct. 20, 2000. Listed in Recognitions: Presentations.
2000 Oct — "At the Edge of Empire: The Terek Cossacks and the North Caucasus Frontier, 1700-1860" pp. 459. Author(s): Barrett, Thomas M; Breyfogle, Nicholas.

The Russian Review

, Volume 59, Issue 4, Page 677, October 2000.
2001 Jul 27 — "The Historical Parameters of Russian Religious Toleration" — The National Council for Eurasian and East European Research, July 27, 2001.
2001 Fall — "Caught in the Crossfire? Russian Sectarians in the Caucasian Theater of War, 1853-56 and 1877-78".

Kritika: Explorations in Russian and Eurasian History

. Volume 2, Number 4, Fall 2001, p. 713. ["Molokan" cited 48 times, "Dukhobor" 182 times, "Subbotniks" 17 times.]
2001 Sep 29 — "Peopling the 'Periphery': Russian Settlers in Eurasia". September 29-30, 2001. The Ohio State University, Columbus, Ohio.
2001 Nov 8 — "Russian Sectarian Antimilitarist Before the Introduction of Universal Military Service (1874)", presented at "2001: A Peace Odyssey", November 8-10, 2001, Hofstra Cultural Center, Hofstra University, Hempstead NY.
2002 Feb 23 — Prayer and the Politics of Place: Molokan Church-Building, Tsarist Law, and the Quest for a Public Sphere in Late Imperial Russia

Department of History

, The Ohio State University. Paper Presented at the Conference: "Sacred Stories: Religion and Spirituality in Modern Russian Culture", University of Illinois, February 23, 2002. (89 KB, .PDF file. Read with Acrobat Reader. Accompanying diagram of the 1886 Kolesnikov prayer house in Baku.

2002 Nov 22 — "Miliutin and the Caucasus: Dmitrii Miliutin: Minister, General, Memoirist", unpublished paper presented at AAASS Conference (American Association for the Advancement of Slavic Studies), Pittsburgh, Nov. 22, 2002
2003 — "Colonization by Conract: Russian Settlers, South Caucasian Elites, and the Dynamics of Nineteenth-Century Tsarist Imperialism," Marsha Siefert, ed.

Extending the borders of Russian history: essays in honor of Alfred J. Rieber

. 2003, pages 143-166.

2003 — "Baikal: the Great Lake and its People", 2003.

2003 Mar 27 — Also see a paper which references "Heretices and Colonizers": "Rights, Courts, and Citizenship: Law and Belonging in the Russian Empire", by Jane Burbank, New York University. Prepared for Workshop "Citizenship, Nationality, and the State in Imperial Russia and the Soviet Union". Davis Center for Russian Studies, Harvard University, March 27-28, 2003. (104 KB, PDF file. Read with Acrobat Reader.)
2004 Fall — "Rethinking russian Historiography after the Fall of Communism", Fall

2004



2004 Dec 5 — "Spiritual Fathers and Their Children in Orthodoxy and Old Belief" (panel chaired on December 5, 2004), and "Priestless Old Belief and the Power of the State: Historical and Comparative Perspectives" (panel chaired on December 6, 2004), American Association for the Advancement of Slavic Studies (AAASS) Annual Convention, The Boston Marriott Copley Place, Boston, Massachusetts. Reported in CSEES newsletter, Winter 2005.

2005

June —

Heritics and Colonizers

published. See table of Contents below.


2005

July 23 — Breyfogle presents new book to Dukhizhizniki in Los Angeles.
2005 Autumn — Awarded and ACLS Frederick Burkhardt Residential Fellowship for his project "Baikal: The Great Lake and its People." He will be in residence at the Radcliffe Institute for Advanced Study for the Fellowship, on ACLE/SSRC/NEH International and Area Studies Fellowship and an American Philosophical Sabbatical Fellowship for 2006-2007. (OAH Newsletter : Ohio Academy of History, Vol. 37, Autumn 2005, page 12.)


2005

Nov 3-6 — 2 presentations at the 37th Annual Conference, American Association for the Advancement of Slavic Studies - AAASS, November 3-6, Salt Lake City, Utah. See Preliminary Program (PDF):

Page 5, Section 2-15. Thursday, 4:15 PM – 6:15 PM
"Imagining the Caucasus in Russian Empire and the Soviet Union: The Caucasus through Various Perspectives" — Co-led discussion.

Page 14. Section 6-16. Friday, 4:30 PM – 6:30 PM
Population Politics in Imperial Russia: "Population Politics and Russian Colonization in the South Caucasus"

2006

— Online Bookreviews, by Louis M. Waddell — Intinerario: International Journal on the History of European Expansion and Global Interaction

2007

— "Russian Colonizations: An introduction", in Peopling the Russian Periphery: Borderland Colonization in Eurasian History, edited by Nicholas Breyfogle, Abby Schrader, Willard Sunderland, Routledge, Nov 2, 2007, pages 1-19.


2008

Apr 24 — The Empire in Practice: Russian Settlers, the Peoples of South Caucasia, and the Structures of Tsarist Governance,
Columbia University conference.
2010 April — Dry Days Down Under: Australia and the World Water Crisis, Origins: Current Events in Historical Perspective. Updated as "Return of the Wet" (Origins, 2011). He is co-editor of this e-journal

2011 — Alumni Award for Distinguished Teaching, The Ohio State University, Mershon Center Annual Report, 2010-2012, page 59.
2011 — "The Religious World of Russian Sabbatarians (Subbotniki)," in Holy Dissent: Jewish and Christian Mystics in Eastern Europe, ed. by G. Dynner (Wayne State University Press, 2011).

2011 September 16–17 — Eurasian Environments: Nature and Ecology in Eurasian History, Hosted seminar.
2012 — "Смена религии в православной империи: политика религиозной принадлежности в России xix века" (Switching Denominations in a Orthodox Empire: The Politics of Religious Affiliation in Nineteenth-Century Russia) (Tataria Magna, No.1, 2012). Pages 16-47. — Russian with English introduction. Note photo on pages 16-17 is an Orthodox family on the Mugan steppe, Azerbaijan, 1905-1915, mistakenly shown and reported as Molokane on the Internet many times.

2012 — "The Possibilities of Empire: Russian Sectarian Migration to South Caucasia and the Refashioning of Social Boundaries," in
Migration and Membership Regimes in Global and Historical Perspective, ed. by U. Bosma, G. Kessler, and L. Lucassen (Brill, 2012).

2012 Aug — Russia and the Race for the Arctic, Origins: Current Events in Historical Perspective. He is co-editor of this e-journal

2013

— "The Fate of Fishing in Tsarist Russia: The Human-Fish Nexus in Lake Baikal," Sibirica: Journal of Siberian Studies, vol. 12, no. 2 (Summer 2013): 1-29.

2014

— "'Another Voice from God': An Orthodox Sermon on Christianity, Science, and Natural Disaster," in Orthodox Christianity in Imperial Russia: A Source Book on Lived Religion, ed., Heather Coleman (Indiana University Press, 2014), 95-106.

2015

— "At the Watershed: 1958 and the Beginnings of Lake Baikal Environmentalism," Slavonic and East European Review 93, no. 1 (2015): 147-180.


---
30 Surnames in Breyfogle's Ph.D. Thesis


Pages in original thesis

1. Anfimov
95
2. Bezzubstov
130, 289
3. Dobrynin
153
4. Donetskova
290
5. Gorbachev
299, 328
6. Gus'kov
129
7. Ivanov, Nikitin

99
8. Ivanov, Nazar
328, 329
9. Ivanov, V.
299, 324, 326, 330, 331, 341-44
10. Kanygina
292
11. Khoritonov
296, 297, 317, 318
12. Konovalov
307, 308
13. Kozlov
292
14. Loktionov
321
15. Mironov
304, 313, 315, 316
16. Nikitin
300
17. Orlov
304, 313, 315, 316
18. Pavlov
299, 300, 324, 326, 327, 328, 331, 332, 333, 342-44
19. Petrov
102
20. Podkovyrov
85
21. Rodionov
300, 331, 332, 333, 344
22. Samarin
201
23. Sherbakov
235
24. Shubin
186
25. Tolmosov
328
26. Tregubov
178 Footnote 74
27. Uidin
319
28. Voronin
299, 300, 326, 330
29. Zholnina, E.
291
30. Zholnina, U.
311, 312
---
CONTENTS
of new book
Acknowledgemnts
Note on Translation and Transliteration
Abbreviations
Maps
Introduction

Part I. The Road to Transcuacasia
Toleration Through Isolation


The Edict of 1830 and the Origins of Russian Colonization in Transcaucasia


To a Land of Promise


Sectarians and the Resettlement Experience

Part II. Life on the South Caucasian Frontier
"

In the Bosom of an Alien Climate

"
Ecology, Economy, and Colonization

Heretics into Colonizers


Changing Roles and Transforming Identities in the Imperial Periphery

Frontier Encounters


Conflict and Coexistence between Colonists and South Caucasians

Part III. The Dukhobor Movement

From Colonial Settlers to Pacifist Insurgents


The Origins of the Dukhobor Movement, 1887-1895

Peasant Facifism and Imperial Insecurities


The Burning of Weapons, 1895-1899

The End of an Era and It's Meanings



Selected Bibliography
Index

---
Spiritual Christians Around the World